Blippar, an Augmented Reality tech firm, has recently declared the appointments of Steve Doyle as UK Sales Director and Emma Witkowski as VP Sales, North America, to expand their senior management team and fast-track the firm's global growth strategy.
Steve Doyle has held commercial management positions in the advertising and tech division for over 20 years. As CCO (Chief Commercial Officer) at Inskin Media, he raised an international commercial department from inception to USD40 million turnover. He has also been the Chairman of the IAB Video Council and a Member of the Board of the International Advertising Board. Recently, he has been consulting with Adtech start-ups and early-stage businesses.

"The opportunity to reawaken this sleeping giant was too good to turn down. With advances in tech around 5G, the time couldn't be more right for the AR world to emerge into the mainstream. In a world of increasing choice, advertisers are looking for innovative ways of connecting with consumers at home, and AR offers a potential that is unrivalled." Steve Doyle on his appointment as UK Sales Director at Blippar
Emma Witkowski is an experienced media executive and has worked with some of the major agencies and brands in the last 20 years. She has been associated with Facebook, Nordstrom, Nissan, Nestle, and Lionsgate. She previously worked at Mindshare, being responsible for leading the Mindshar's Digital Investment across Atlanta and the West Coast. Emma has also been recognised on the Cynopsis Digital IT List as an innovative executive in digital media.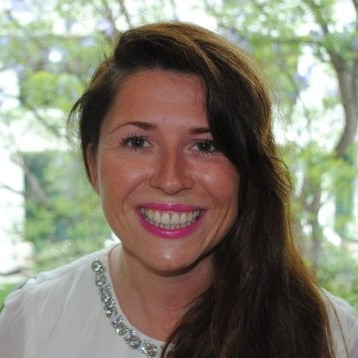 "Brands are always thinking about how they can creatively engage consumers and with the evolution of technology, specifically smartphones, AR can deliver on this problem. Blippar has been an innovator in the space for the last decade and I'm excited to help them further partner with agencies and brands. Given the current global climate, AR provides an opportunity for marketers to deliver a valuable interactive experience for consumers." Emma Witkowski on her appointment as VP Sales, North America at Blippar
"Blippar has achieved incredible growth over the last nine months as demand for our industry-leading AR creation platform has soared across multiple markets. With their unrivalled industry knowledge and experience, Emma and Steve will be fantastic additions to our world-class team and will be instrumental in expanding our client base and fulfilling demand in both the US and UK." Faisal Galaria, CEO of Blippar
In July 2020 Blippar provided the world's first smartphone launch completely in Augmented Reality live for OnePlus Nord from premium technology brand OnePlus. The high-tech launch event was created using Blippar's AR creation technology and studio to provide a 26-minute, interactive and immersive digital experience, streamed live to viewers around the world.