Lenovo has announced today that it'll be stepping back into the field of standalone virtual reality (VR) with the Mirage VR S3. A collaboration with Pico Interactive, the new device is set to arrive later this year focused on the business market.
The Lenovo Mirage VR S3 was originally revealed at the beginning of the year, alongside educational solution VR Classroom 2. Official unveiled during the VR/AR Global Summit Online Conference keynote, the headset looks very similar to Pico's line of devices although it won't compete with the latest Pico Neo 2 which has inside-out tracking.
A 3DoF VR headset which comes supplied with a controller, the Lenovo Mirage VR S3 features a 4K display, integrated audio and up to three hours of battery life. It's supported by the Lenovo ThinkReality software platform, a cloud-agnostic solution for enterprise users to publish and manage applications for employees worldwide.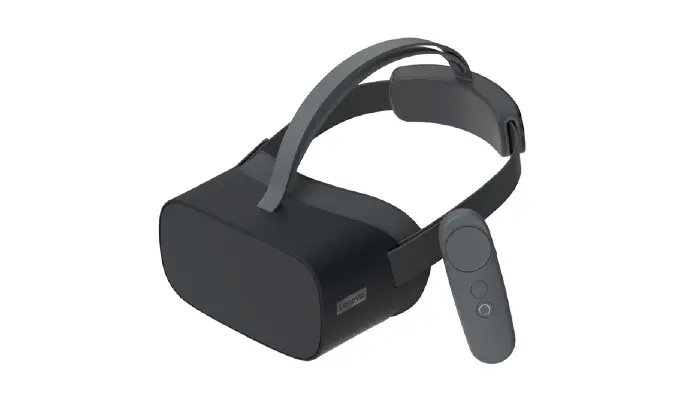 "VR helps achieve better, faster training at lower cost," said Nathan Pettyjohn, Commercial AR/VR Lead, Intelligent Devices Group, Lenovo, in a statement. "Our enterprise customers are looking for solutions to build and enable more skilled and efficient global workforces. They are increasingly looking for cutting-edge solutions like VR and AR supported by ThinkReality's flexible platform to scale applications enterprise-wide." 
Also embedded in the Lenovo Mirage VR S3 is Lenovo Integrated Solutions Support (LISS). A global end-to-end service program, expert technicians and engineers provide support via a dedicated phone line for quick access and a single point of contact to help resolve issues faster.
The Lenovo Mirage VR S3 has been given a Q3 launch window for North America, China, Japan, United Kingdom, France, and Spain. An exact price for the headset hasn't been given, with Lenovo saying it'll be under $450 USD for North American customers.
By the time Lenovo launches the Mirage VR S3 companies looking for standalone VR solutions will have quite the selection to choose from. As mentioned, Pico recently launched its Neo 2 and Neo 2 Eye headsets, Oculus for Business officially arrived in May using Oculus Quest plus there's the HTC Vive Focus Plus on the market.
As this area of the industry continues to grow, VRFocus will keep you updated.