These massive technological advancements around the world have created some significant challenging competition among industries where each of the industries tries to draw in the customer's attention using different techniques. One of the recent techniques used is Augmented Reality (AR).
The AR is a new technology capable of presenting expectations difficult for other technologies to offer and meet. Nowadays, various augmented reality applications have been using AR in the industry of several kinds and disseminated all over the globe. AR can alter how people view the world.
The AR is however in its initial phases of research and development at different schools and advanced institutes. As of last year, AR apps became moveable and accessible to various devices. Besides, AR occupies its place in our audio-visual media and also used in many fields in our lives in tangible and exciting ways like news, sports and it used in various areas in our life such as electronic commerce, promotion, design, and business.
Also, AR is used to facilitate the training or learning whereas it enables students to have access to location, specific information provided through unique sources. Such growth and spread of AR apps push companies to compete with one another, every one of them puts out its best to gain the customer's attention.
This paper gives a comprehensive, detailed study of AR, including its chronology, architecture, applications, recent challenges, and probable future trends.
Uses of AR Technology in Different Industries
1. AR Retail & E-Shopping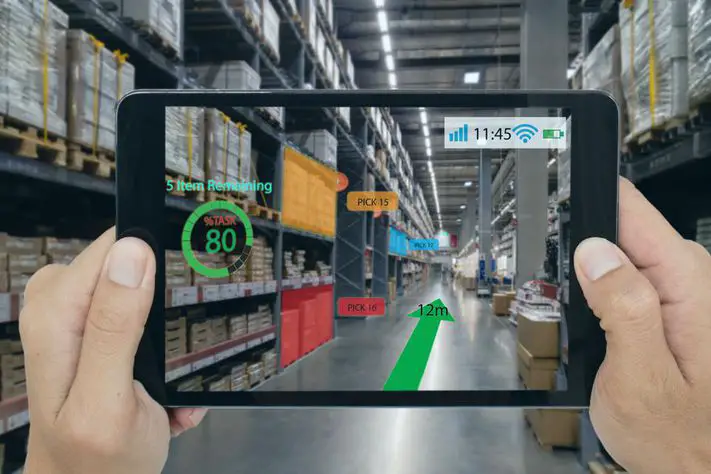 We now see a lot of traditional shoppers these days online. Shopping has been a major trend among humanity and they pay for products anytime from any place. AR can help industries in attracting potential customers towards online shopping. Using this, shoppers can view their products highly realistically in a comfortable environment.
Marketers can share up-to-date information about their respective products in stock. This will help list the product's price, specifications, designs, etc, and therefore enhance the overall shopping experience of their customers. This is how AR is improving the way people shop today.
2. AR Healthcare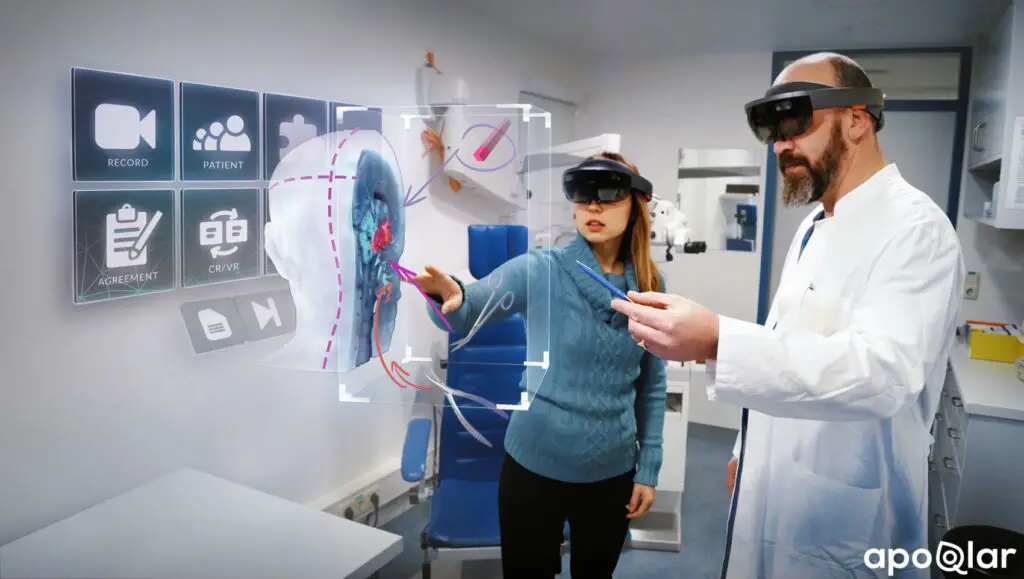 AR is already being used in the healthcare industry to save humans and also animals that will go through surgery. It has fully become one of the major assistants for this industry to help them carry out their current process. In earlier times, surgeries required different monitors that would show the vital statistics of the patient through an endoscopic camera.
Now doctors can use devices like the AR smart glasses that will display all the relevant information while they are conducting the surgery and help them stay focused on the task at hand. Minimally invasive surgeries and help them perform effectively.
3. AR Education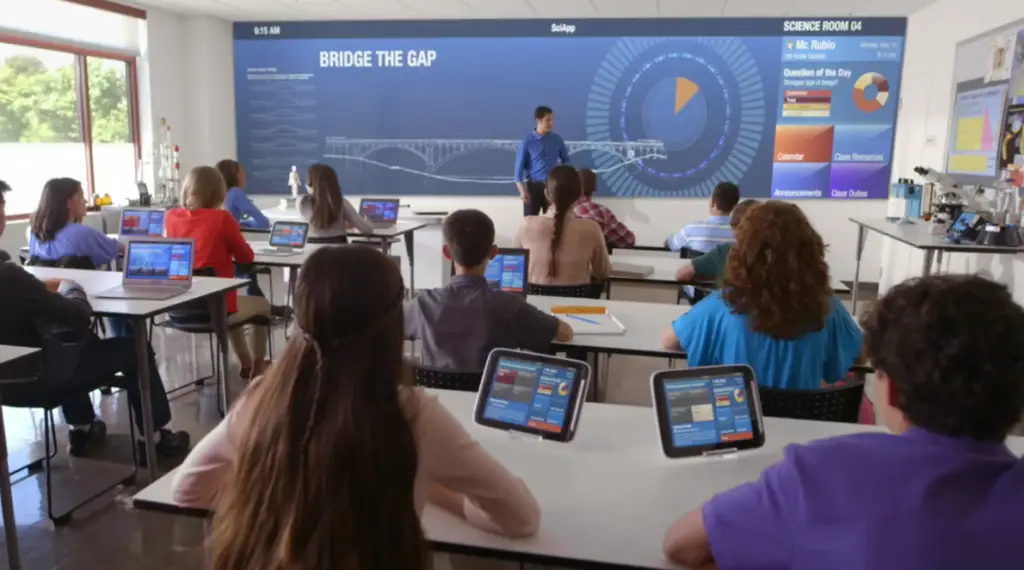 Augmented reality has again found a strong foothold in education, with schools and learning centers using this technology to help students to learn and understand more about their surroundings. We can also use AR tech in the classroom to provide a practical understanding of especially science and math and other subjects like astronomy and music.
In our earlier times, ancient sites and museums have incorporated various AR features into their exhibits to keep pace with technology. This is a wonderful way for people to explore and gain more informational knowledge. AR has to do with exploration, which eventually leads students towards learning and having knowledge. Hence, this is a recommendable technology for tech and in the educational industry.
4. AR Gaming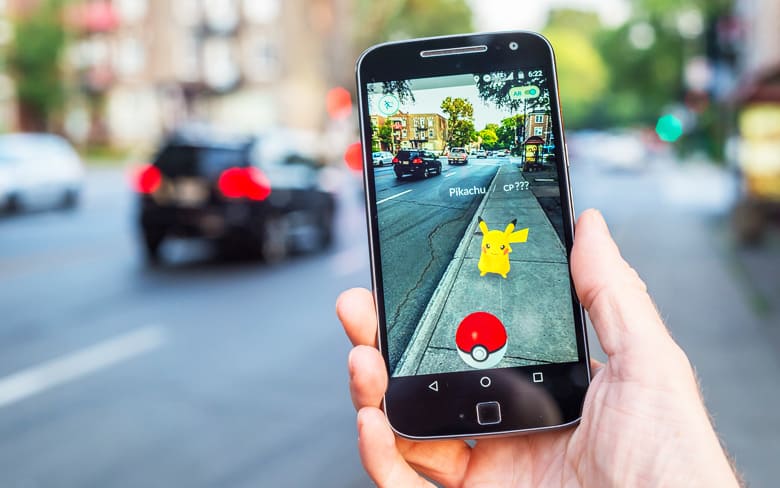 The gaming sector has been among the most greatly eager to take on augmented reality. Pokémon Go was one of the most popular games that developed using AR technology. AR tech for gaming develops user engagement with multiple interactive activities. This technology increases user experience and develops a more entertaining environment for gamers by making virtual objects look so real.
The success of AR is clear when applied to mobile apps in the gaming and entertainment category. Within a year of launch, Pokémon GO passed the stunning figure of 750 million downloads and $1.2 billion in revenue (the link is external) by the summer of 2017. This huge adoption rate reveals that smartphone users around the globe are using AR.
5. AR Real Estate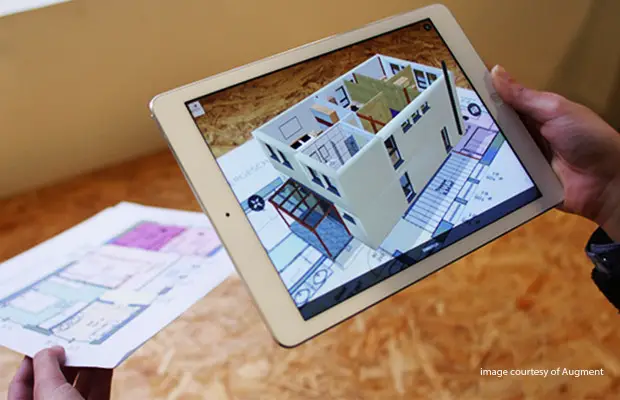 These days, buying a house is a complicated task for everyone. For this, they contact builders and then visit one of the sample houses with them. But AR apps can give you the same sample experience at home. This is because AR uses computer-generated household images which make buyers fantasize about the complete building when it is under construction.
The users can adjust the furniture, color of the rooms, and also the size of the room, etc. as per their choice. You can visualize the completed property before it's even fully built with AR apps. Therefore, it is an effective tool for sellers and builders.
device.