Mondly is one of the best ways of learning new languages. With 33 different languages to choose from. It uses both VR and AR to give virtual teachers.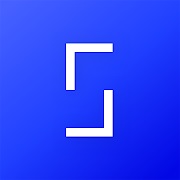 SketchAR app teaches users how to draw by superimposing sketch lines on a piece of paper so its users can trace. It is good for practicing specific drawing skills.
BBC Civilizations app gives users the ability to admire historical artifacts by resizing and rotating them as one deems fit, all from the comfort of ones living room. It shows how AR can be applied to the future of museums.
Google Cardboard app works with a Google Cardboard headset. In its explore section, users can find guided tours of cities around the world. Its Exhibit section allows users to view museum collections as 3D objects.
Within (Formerly VRSE) app allows its users to experience stories told through live-action VR filmmaking. It also gives users 360⁰ high-quality videos.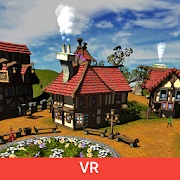 Village is an app where Users are dropped into a colorful medieval settlement where they can explore any nook and cranny to their heart's content. Users can also change the season and time of the day.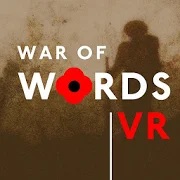 War of words is an animated reading of Siegfried Sassoon's poem 'The Kiss'. It demonstrates VR's possibilities in storytelling. It is a beautiful and poignant experience that captures the spirit of the original work.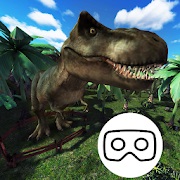 Jurassic VR app gives a dino-themed VR experience that has a lot in common with Jurassic Park. You can get up close and personal with famous dinosaurs and really get a sense of scale to the animals.
Puzzle Room app brings the classic escape room to a VR experience. Users can move through various rooms and interact with the environment to find a way out. They play as a detective tracking down a dangerous killer.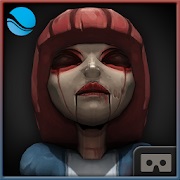 Sisters is a ghost story in a first-person point of view. Users are transported to a haunted mansion on the eve of an approaching storm. Numerous events are triggered by interacting with objects in the house